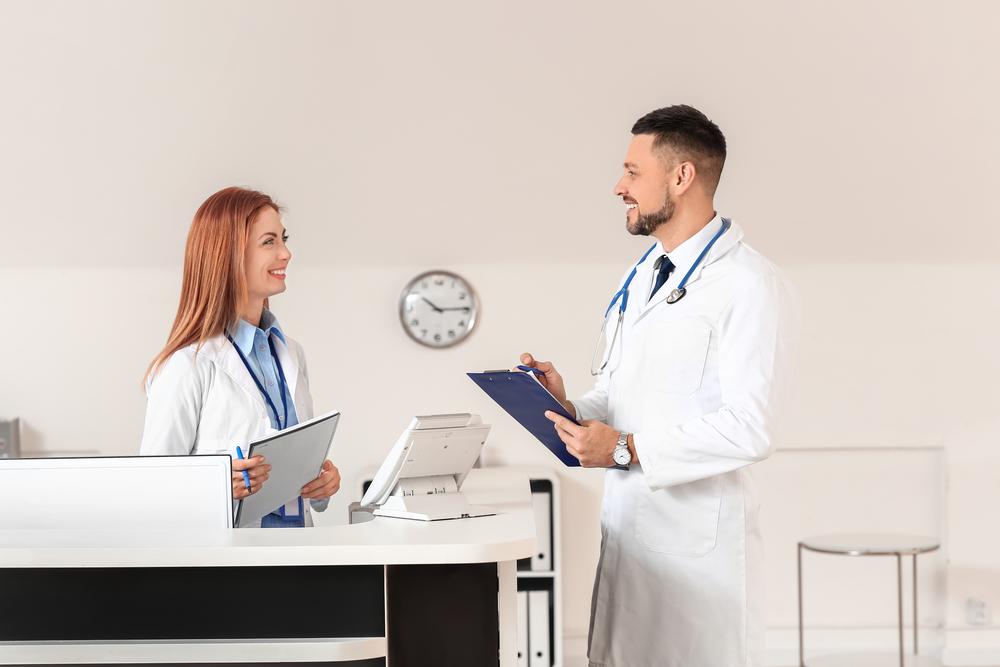 Just as every medical practice is unique, so too is the process involved with converting to a concierge medical practice. This makes it virtually impossible to answer the question, "How long does it take to convert to a concierge medical practice?"
It is impossible to provide an exact conversion time because there isn't a one-size-fits-all answer. Some smaller medical practices may be able to fully convert from an independent physician association to concierge medicine in a few months, while other, larger practices may need more time.
Understanding the process involved with converting to a concierge medical practice can help you get a better idea of how long it may take. Continue reading to learn why it is difficult answer, "How long does it take to transition to a concierge medical practice?"
The Evaluation Process
The concierge business model isn't right for every medical practice. To make sure becoming a concierge doctor is right for you, you will first have to go through an evaluation process.
The evaluation process takes an in-depth look into your medical practice to determine if concierge medicine is right for you and your patients. The evaluation process looks at everything from your personal goals as a physician and the dynamics of your practice to the demographics of current and future patients.
What the Evaluation Process Looks Like for Physicians?
The evaluation process will vary from physician to physician and practice to practice. Some physicians will need to go through every step of the evaluation process before beginning the transition to concierge medicine, while others will only need to complete a few steps.
Some examples of what occurs during the evaluation process include:
Meeting with a qualified concierge MD consulting service to start the conversation about making the transition from the traditional medical model to the concierge model
Conducting a practice survey to determine how patients and staff feel about the possible switch to a concierge doctor
Running a preliminary assessment to determine if your practice is a good fit for concierge medicine
Conducting a financial analysis to determine what type of concierge model allows you to reach your financial goals and meet overhead costs
Conducting a patient panel to determine what type of services you need to offer to meet the needs of your patients
Scheduling an appointment for a concierge MD consultant to visit your practice
Finalizing any consulting agreements and documentation
Once the evaluation process is complete, you can begin the transition to becoming a concierge doctor.
What Occurs During the Transition Phase?
Several things will happen at once while you are converting your practice from a traditional model to a concierge model.
Some of the things that you will be doing during the transition phase include:
Working to create a unified message that all staff and caregivers can use when communicating to patients about the upcoming transition
Actively communicating with patients about the upcoming conversion and educating them about the process
Answering any questions that existing patients may have about the conversion to concierge medicine
Developing an active marketing strategy that can help you grow your existing practice by informing and educating potential new patients about concierge medicine
Creating an active strategy to retain as many existing patients as possible
It may seem like a lot to do, but by completing these steps, you improve your chances of successfully converting to a concierge medical practice.
Work With a Consulting Firm to Transition to a Concierge Practice
Working with a trusted consulting firm that has a proven track record of helping physicians convert to a concierge model should improve your chances of having a smooth and successful transition. Established in 2002, Specialdocs Consultants has helped physicians across the country transition from a fee-for-service model to a concierge model.
Want to get started? Contact Specialdocs to schedule an appointment with a medical consultant. Our medical consultants are available to help you explore your options, learn more about concierge medicine and determine if this business model is right for you.
Call us or fill out our online form to get connected with a medical consultant.
The post How Long Does It Take To Convert To A Concierge Medical Practice? appeared first on Specialdocs Consultants.